A beautiful monochrome 286 page A4 book. It opens with a brief introduction to the key knowledge you need to take active steps to change your life. Lets find out whats inside:
There are 18 detailed Tools and exercises to assist you in developing a detailed personal life plan – life planning that will help you navigate decisions and actions for months, perhaps even years to come.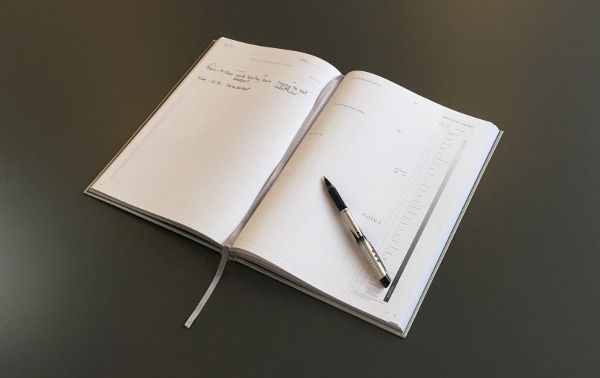 Once you have created your life plan – LifeDesign™ a daily/diary page section supports you in keeping you on track and helps you to create the discipline of reviewing progress.
Exploration
The initial exploration work (tools and exercises) takes a few hours, but once you have a LifeDesign™ your reviews can be completed in a few minutes each day. Design for Life provides all the templates you will need to do the self-help exercises given.
The amount of time you give to the life planning process depends entirely on you – changing your life demands effort – but the more effort you put in, the greater the rewards. You will spend a lifetime enjoying the results!
Many self-help books recommend readers to buy a notebook so they can do any suggested exercises or they encourage you to scribble in the book or use a highlighter. Some of us don't like writing in our books! It also means you have to do extra work in order to exploit the books advice. That can be annoying – especially when you have just settled down with the book in order to get started. Design for Life avoids all those problems.
Change your life with Design for Life™
The Design for Life – LifeDesign™ Method meets people's needs in a very different and a very personal way. It's unlike any other self-help book and is very different from trying to make life changes using an ordinary diary. So, Design for Life has the strength of everything being in the one place. All your analysis is in one place – so you can go back over it whenever you want and see how far you have progressed (or not).
Ready to change your life for just £19.95?