LifeDesign™ for Beginners will help you get your very own life plan started and we are giving it away absolutely free. This 33-page eBook can be used on any device so you can start making your life plan at home, on the train or even on the beach. Most importantly, you will learn that with a bit of effort, life planning can be easy and make positive impacts in every aspect of your life.

This eBook is packed with loads of helpful advice that will introduce you to the world of life planning. It will show you the essentials, lead you through an exploration that will help you discover the reasons why you should plan your life. Common unhelpful beliefs will be debunked, helping you get all the negativity out of way before you begin. Continue reading to find some sample pages to give you a flavour of what's inside…
10 Reasons why you should plan your life
Many people do not see the value in planning their lives. This section of the eBook provides you with 10 persuasive reasons why you should.
The LifeDesign™ 6 Step Process
At its heart, this eBook contains the LifeDesign™ 6 Step Process,  based around easy to use tools and techniques that will help anyone get started on their life planning journey. The LifeDesign™ 6 Step Process is free of jargon and has been designed with the novice in mind.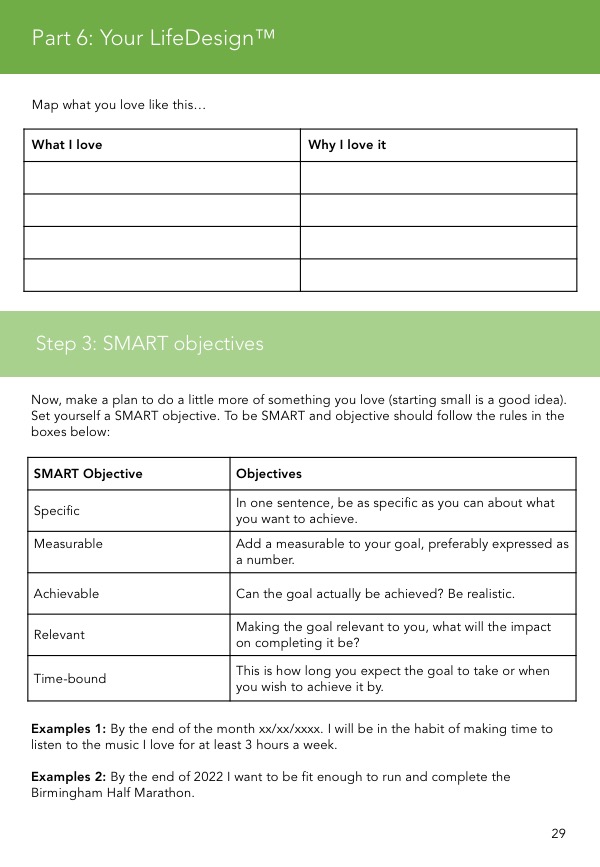 What are you waiting for? Download LifeDesign™ for Beginners now and get your life plan started today!